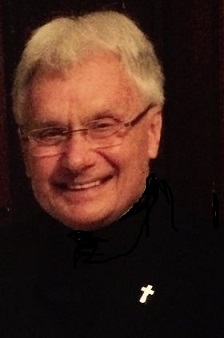 Rev. Bill Beute is a part of Contemporary Catholics and Interfaith Clergy Associates - a consortium of Priests, Rabbis, and Ministers. If yours is an interfaith marriage, he is happy to add special religious elements to your ceremony, or to work alongside other clergy to celebrate the religious diversity which you bring to the relationship.
Rev. Bill is focused on working with you to create the most spectacular ceremony that you can imagine. After all, it is YOUR DAY and YOUR CEREMONY, so it must include the special ingredients and elements which are truly unique to your relationship. Your ceremony must be solemn and joyous; it is a celebration!
Rev. Bill believes that family and friends are most important. You are encouraged to make them a part of your ceremony.
As ordained clergy and professional, Rev. Bill sees his relationship with the couple as going beyond that of consultations, conversations, and the wedding day. He is "your pastor", and remains available to the couple whenever they feel the need for his services. So, if you are looking for a Catholic, Traditional, Interfaith, Second Marriage, Vow Renewal, Baptism or Blessing, he is pleased to help.
The bottom line is this:
Rev. Bill wants to make sure that you will not only be congratulated on your wedding, but on having the most meaningful, warm, loving and informative ceremony anyone has seen or participated in.
In order to schedule a meeting with Rev. Bill Beute, please complete the
Marriage Petition
, and he will contact you.